Business Consulting and Development
Start-up · Cash Flow · Strategic Planning · Financial Clean-up · Business Plans · Pricing · Structure · Exit Planning
Dallas Business Consulting & Coaching
We're the most experienced business coaches in Dallas, TX. We've helped more entrepreneurs transform their businesses into strong profitable companies than any of our competitors.
Business Consultants in Dallas TX
Business Diagnostics service is designed to examine the business to find the sources of problems faced by the business…
By employing scalable tools and leveraging the expertise of our data and analytics talent, we bring decision-making insights and meaning to our clients' transactional, operational,
Financial planning involves translating an organization's strategic and operational plans into measurable, forward-looking projections that clearly demonstrate …
Process analysis and design considers whether a process is designed to achieve competitive advantage aligned with business strategy, eliminates steps that don't add value
We bring a modern approach to strategy analysis. We formulate strategies by complementing business knowledge, experience and intuition with company and market data to create a fact-based path forward.
Discovering and formulating the necessary initiatives and actions to take to move a business towards its goals is only part of a successful consulting project.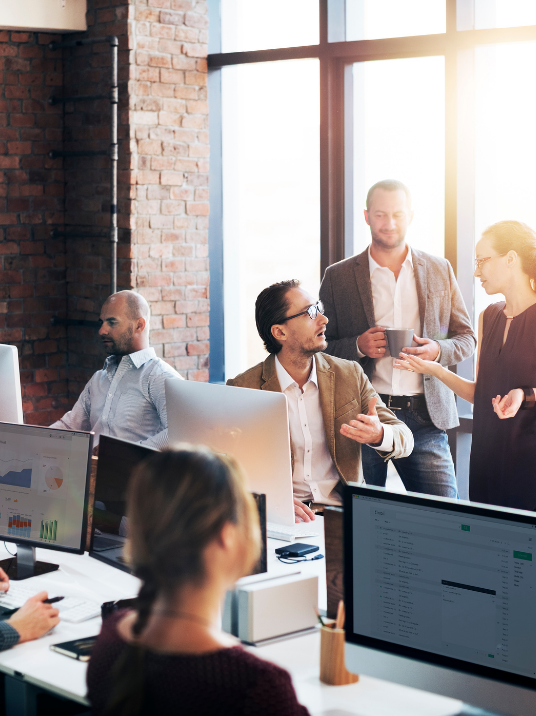 A successful business has integrated, accurate planning in place for every aspect of the business, from structure and finances to sales and marketing.
Our approach is to start our projects by identifying and gaining a deep understanding of the issues and pain points faced by our client business. Deep and detailed analysis of the data and information then combines with our business knowledge and experience to develop a customized deliverable that addresses the identified pain points.
Our deliverables include a set of recommendations to be implemented in the business or one or more specific solutions. We can also help with the implementation of our recommendations if needed. 
What Our Client's Say About Us
"Strategic Initiative have been very helpful in our company's development. Some times as a business owner you are not sure where to go as for your next step and Michael has been able to show us what is next for our business with clarity."
"I have been working with Strategic Initiative to help streamline my business. They have been able to help me with new ideas, systems and programs to make things for my company work easily. They are professional and responsive group."
Ready to pursue
your dream
Sollicitudin est aliquet morbi faucibus duis fringilla cras donec amet.